Our guest blogger, Trish Lobenfeld, from Honeypie's Recipes is back to kickstart the fall season off with a recipe for smoked ham with apples and onions!
Sadly, outdoor living has come to an end, we had our first freeze last night. I spoke with my Mom up in Rochester earlier and they had a dusting of snow!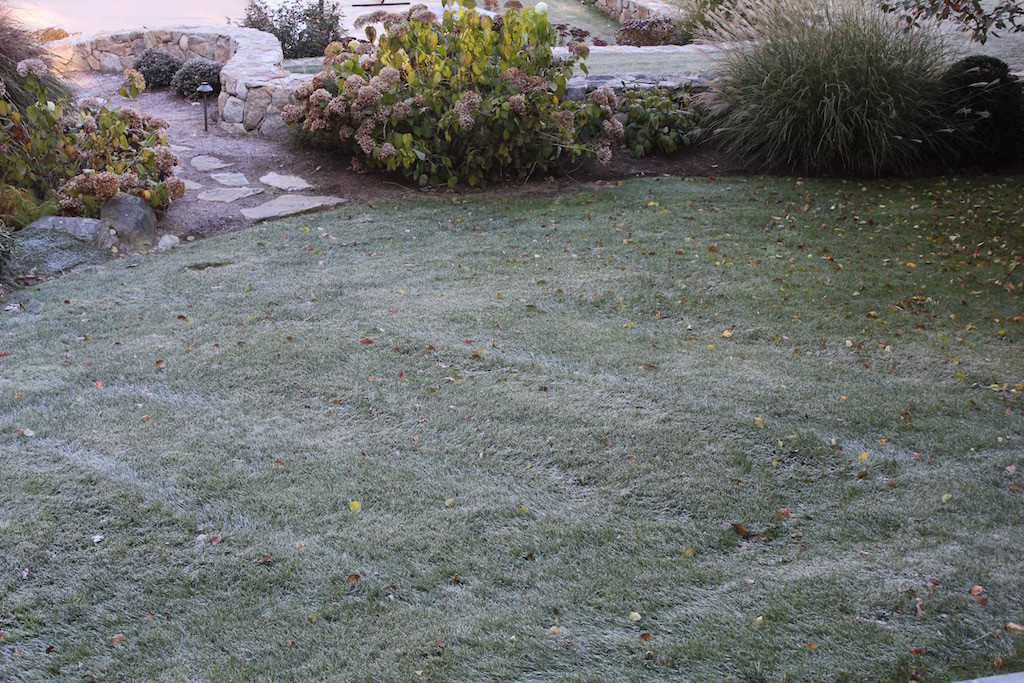 It's still possible to enjoy the outdoors by hiking and biking, especially while we're at the beginning of peak season for leaf watching.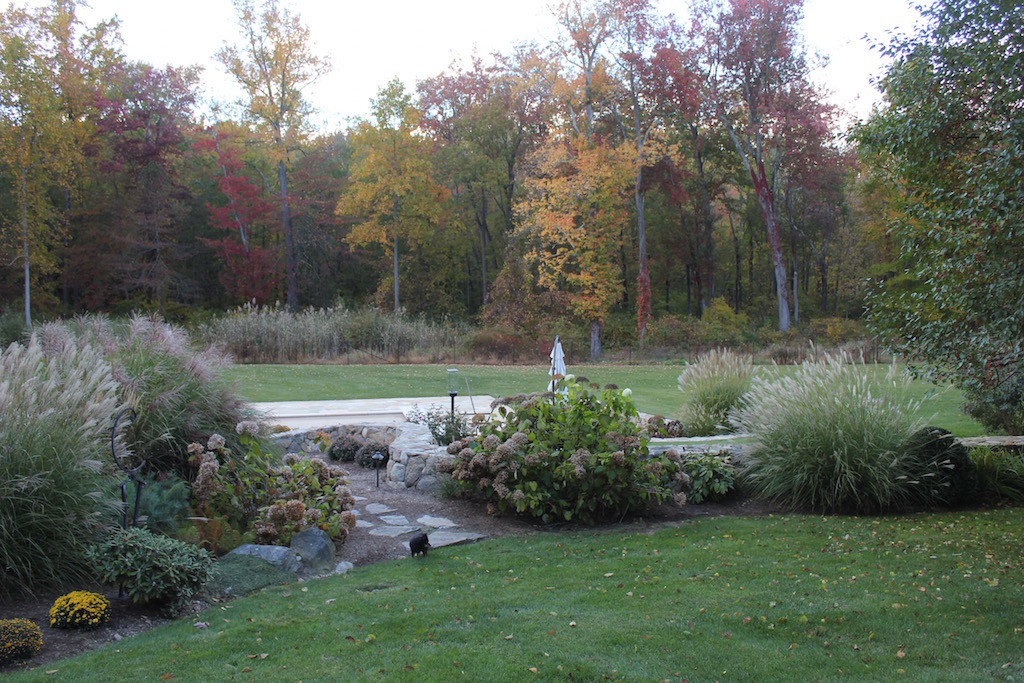 We've added mums to the gardens in lovely fall colors reflecting the changing leaves.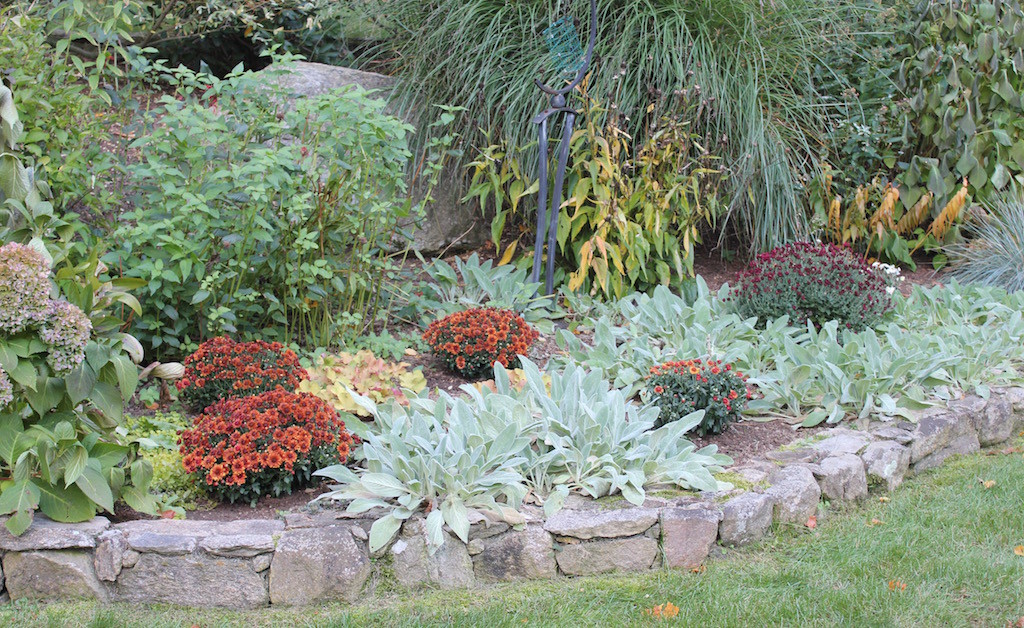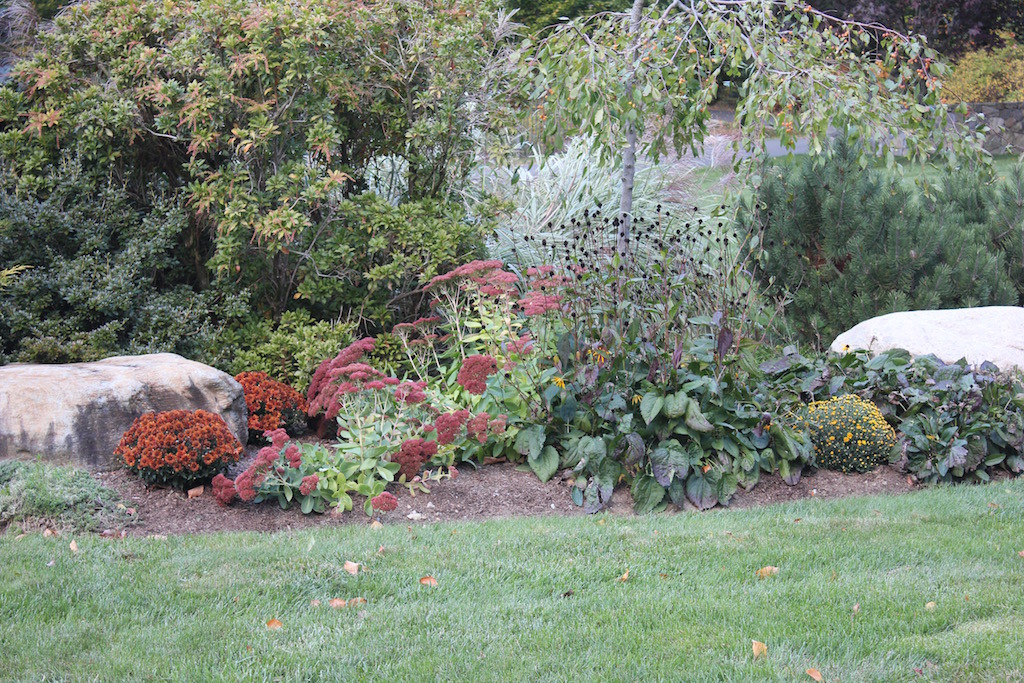 The hydrangea continue to fascinate me as they deepen in color.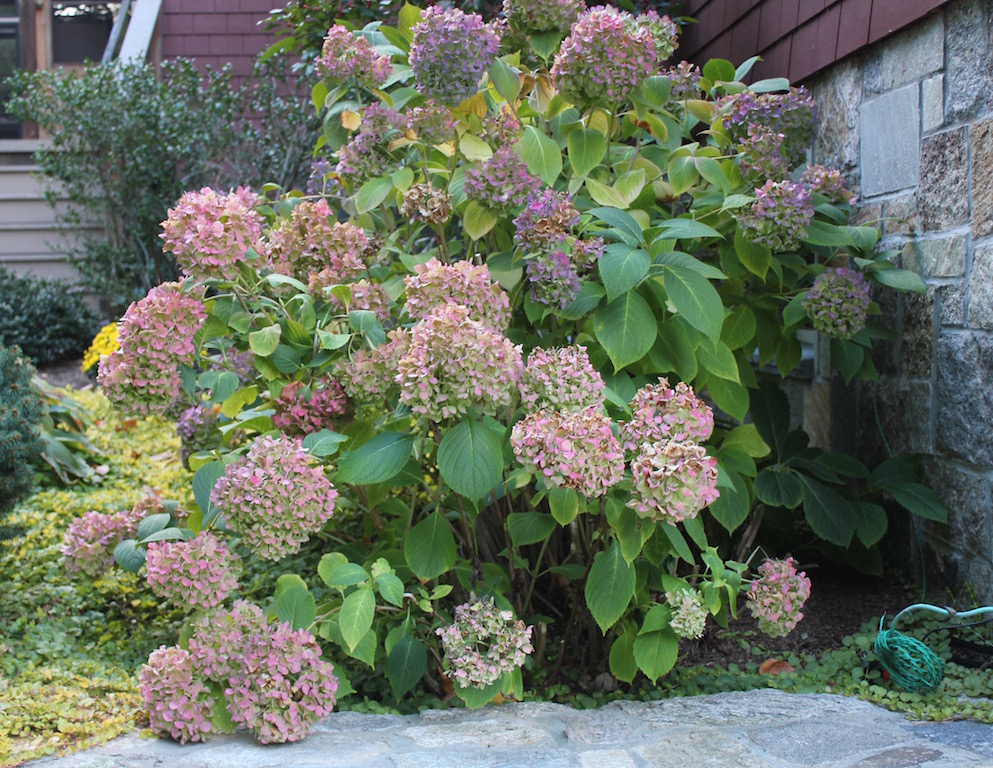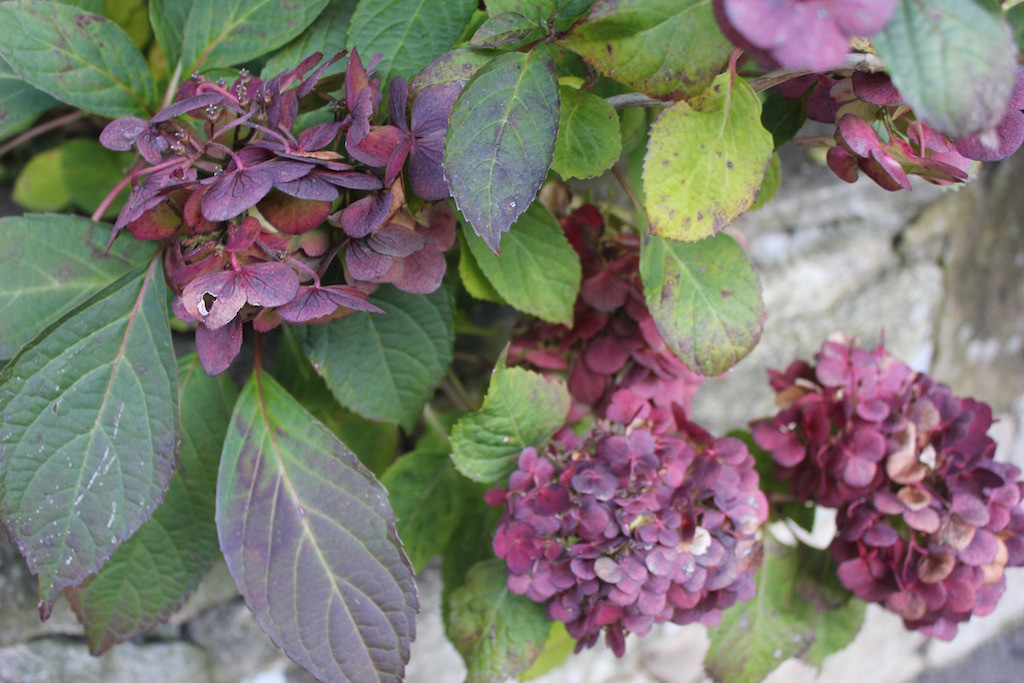 Soon, though, I'll be packing away the cushions and the rug and the porch will be forlorn looking until late April. The pool is awaiting the crew to come at the end of the month to winterize it and I'm almost done stowing the cushions, toys and various pieces of furniture and equipment in the pool house.
My one consolation is that it's time to sit by the fire and start cooking heartier dishes typical of the cooler/cold (sometimes frigid) northeast temperatures. And today that's a braised smoked ham with apples and onions.
I was gifted a bulk share bag of pork products from Squash Hollow Farms in August. The owner, Austin Martin, is Dennis' nephew. One of the items is a seven-pound smoked ham, which I'm braising today. Be sure to take a look at the site and see the adorable pigs, goats, chickens and little Martin offspring roaming around the farm!
Apples and pork are natural companions and it was a no brainer to include apples in the braising recipe. I thought red onions (an equal amount) would add great savory flavor and used apple cider, Apple Jack, an apple brandy, and a couple of good dollops of Dijon mustard to round out the braising liquid. No salt added; the ham contributes a sufficient amount.
We'll have mashed sweet potatoes with goat cheese and steamed, buttered haricots verts with the ham for dinner tonight. The boys, Dennis, my husband and our friend Bob went off to the Jets' game earlier and when they get back I'm sure they'll be excited with the aromas coming from the kitchen!

Braised Smoked Ham with Onions & Apples
Ingredients
2 cups apple cider
1/4 cup Apple Jack
2 tablespoons Dijon mustard
4 red onions, cut in half and into 1/4-inch slices
4 Golden Delicious apples, peeled, cored and cut into 1-inch cubes
1 seven pound bone-in ham
Method
Combine the cider, Apple Jack and mustard in the base of a slow cooker. Stir in the onions and apples and bring to a boil.
Place the smaller end of the ham into the vegetables, cover and place the base into the slow cooker and set on simmer for 6 hours.
Flip the ham over at 3 hours.
Remove and let sit for 15 minutes before carving. Here's a helpful link from Smithfield Prep School demonstrating how to carve a bone-in half ham.