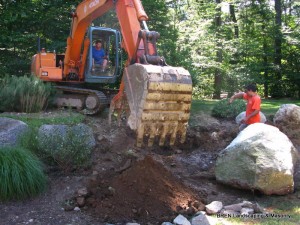 We build uniquely beautiful gardens, patios, walkways, fire pits, and stone walls.  Put them all together in just the right spot and Voila! a wonderful outdoor room.  An extension of your home to the great New England outdoors…
Let's meet and talk about how you would like to use, improve, and add enjoyment and function to your yard, your home.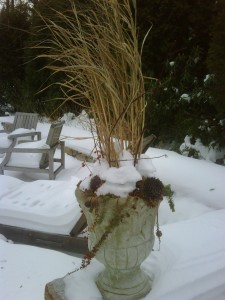 Let us build you a relaxing outdoor room that gives you more privacy.  Or add a couple custom pots at your front door that welcome, relax, and enliven your guests.
Please call us at 203.373.1327 to discuss:
Entrance Garden
Vegetable or Herb Garden
Stone or Paver Patio
Stone, Brick, Paver Paths
Arbors or Privacy Fences (wood only… I just don't care for the poly stuff)
Cobblestone Parking Area
Belgian Block Edging along Driveways or Gardens